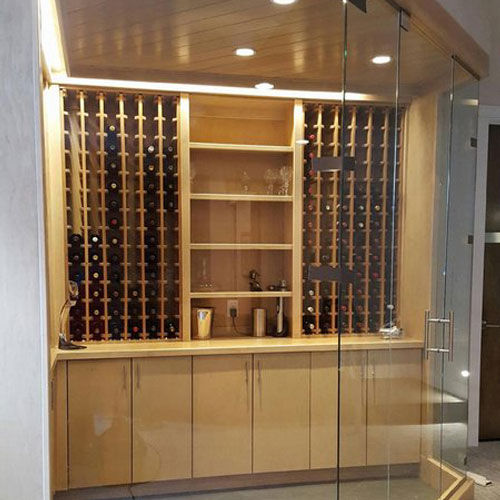 Superior Door & Glass also provides custom
Kitchen and bar backsplashes, glass deck rails, glass partitions, glass shelves, tabletops, glass furniture tops, and tempered glass.
Kitchen back splashes and back painted glass can be a great alternative to mirror, tile, wallpaper or paint, and can be matched to the color of your choice. Glass is easy to clean making it an easy choice!
Glass railing, glass partitions and glass shelves are an excellent choice for adding a clean look to any home, office, retail establishment, patio or deck. Glass walls around a pool are a lovely way to add beauty while providing a safety barrier.
Glass is a beautiful material with a clean, elegant high-end look and can reflect, refract and diffuse light. Interior designers and architects continue to use glass for the unique properties and wide selection of textures and artistic touches it provides. Contact us today – we look forward to working with you on your projects!