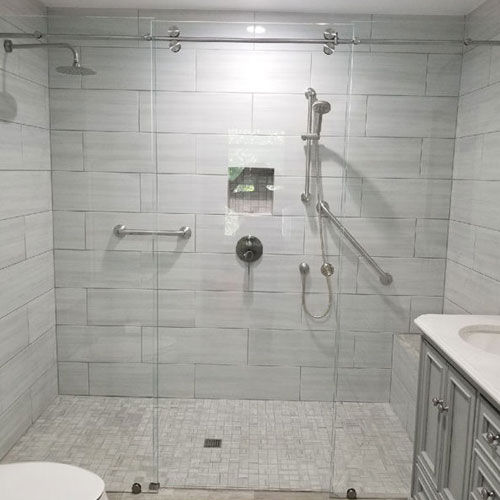 Frameless Shower Glass
The key to luxury is simplicity and frameless shower glass is the perfect choice to create the room that defines your style in your home with that one of a kind design.
Frameless glass is the preferred choice to show off beautiful tiles, clean unobstructed views allowing light to shine through, easy to clean and can make a room feel larger.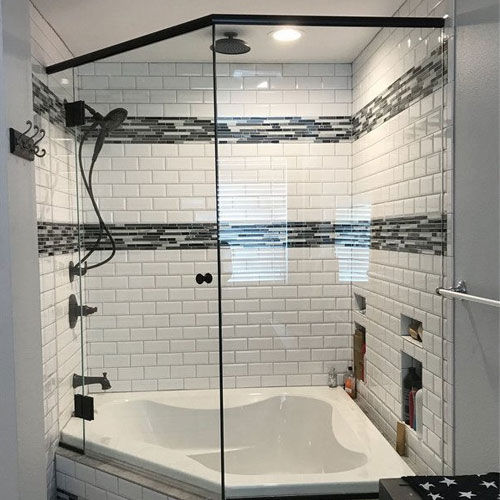 Semi-Framed Glass
We are authorized Agalite, Alumax and US Horizon hardware dealers. Two important considerations when selecting a tub or shower door and enclosure are the style you want and the measurements. Agalite features two basic styles featuring sliding and pivoting swing doors. The Accent shower door is Agalite's most popular collection. Exceptionally high quality and design built to last a lifetime is an excellent choice. The Accent Collection incorporate several design features to ensure an attractive, easy to clean watertight enclosure.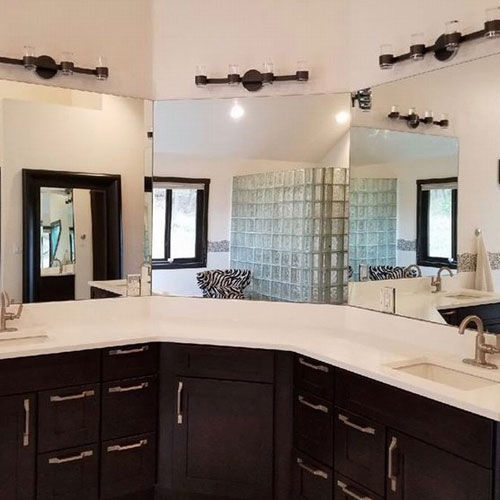 Mirrors
Custom mirrors can be an elegant addition to any room, adding depth and natural light. Options for mirrors include beveled edges, high polished or antique mirrors.
We custom fabricate and install mirrors and antiqued mirrors for any room in your home – bathrooms, dressing areas, workout rooms and dining rooms. Utilizing glass in your design creates a luxurious feel to the room. The use of glass has become a must for architects and interior designers when designing your home or office space.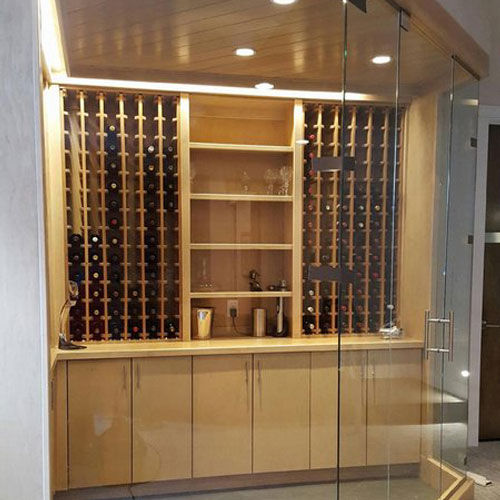 Custom Glass
Kitchen backsplashes and back painted glass can be a great alternative to mirror, tile, wallpaper or paint, and can be matched to the color of your choice. Glass is easy to clean making it an easy choice!
Glass railing, glass partitions and glass shelves are an excellent choice for adding a clean look to any home, office, retail establishment, patio or deck. Glass walls around a pool are a lovely way to add beauty while providing a safety barrier.